Scotiabank: Millennials hopeful about buying homes despite COVID-19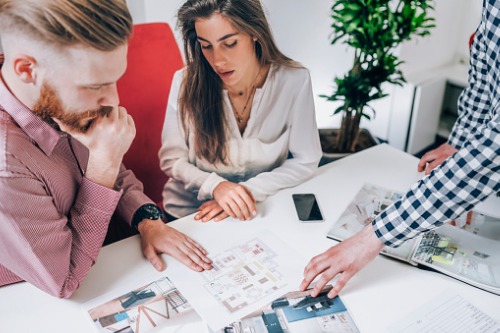 Compared to other demographics, Canadian millennials are more optimistic about purchasing a home during the COVID-19 pandemic, according to a new survey by the Bank of Nova Scotia.
The 2020 Scotiabank Housing Poll found that around 18% of young Canadians in the 18-34 age range have "accelerated their plans" to buy their next homes or investment properties. However, roughly 32% of them said that they will only make their purchases once property prices drop.
Scotiabank said that these intentions are mainly driven by lower interest rates. Approximately 68% of those planning to buy will be using their savings, while 42% will be using the equity from their primary homes.
Millennials were also more optimistic (36%) about home price declines within the next 12 months, compared to 24% of those in the 35-54 age cohort and 17% of those older than 55 years old.
Additionally, better purchasing power fed into a greater appetite for renovations, with around 26% of Canadians considering major reworks in their current homes.
"The pandemic has caused many Canadians to turn their living rooms into classrooms, their dining rooms into offices, and their basements into home gyms," said John Webster, head of real estate secured lending at Scotiabank. "This is motivating many to consider investing more in their current homes or re-evaluating their living spaces altogether."
https://www.mortgagebrokernews.ca/news/scotiabank-millennials-hopeful-about-buying-homes-despite-covid19-333422.aspx?utm_source=GA&utm_medium=20200918&utm_campaign=MBNW-Newsletter-20200918&utm_content=CAB225E9-A56E-4453-BA7A-30CBD695B619&tu=CAB225E9-A56E-4453-BA7A-30CBD695B619